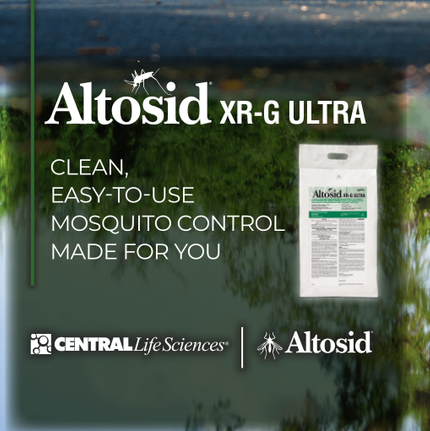 New Altosid® XR-G Ultra Tech Brochure
The latest to join the Central Life Sciences product lineup, Altosid® XR-G Ultra is a new carbon-free, clean (S)-methoprene granule larvicide formulation that controls adult mosquito emergence with a new consistent mode of action. Learn more in our new brochure below.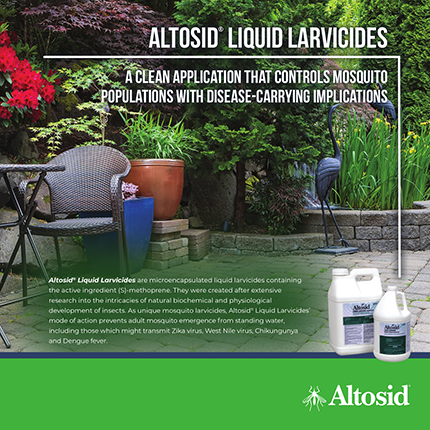 Altosid® Liquid Larvicides Efficacy Brochure
Altosid® Liquid Larvicides have been created after extensive research into the intricacies of natural biochemical and physiological development of insects. See the results of our field test, product features, and more in our new efficacy brochure.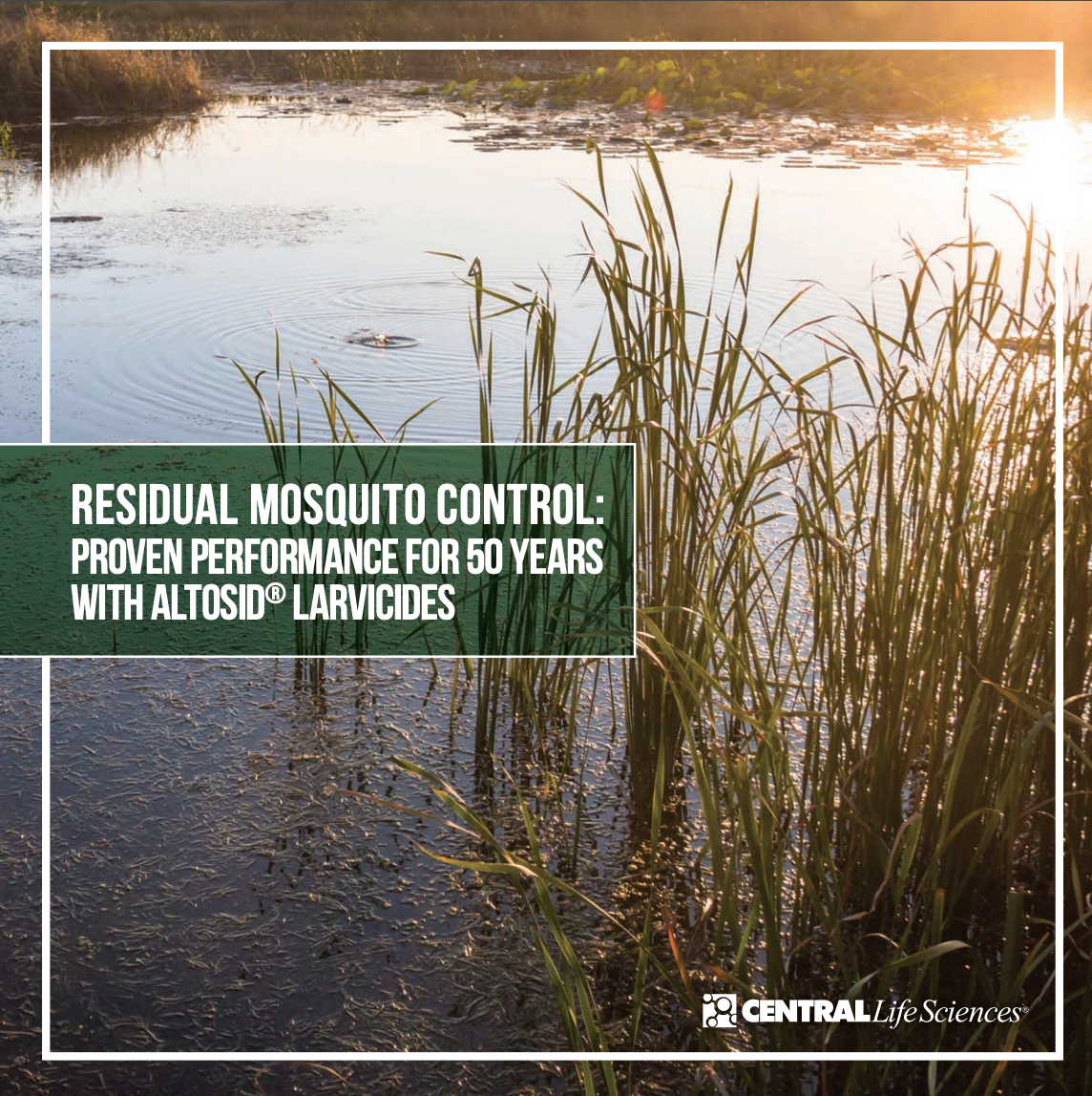 S-Methoprene value from Central Life Sciences
The efficacy of Altosid® P35 can't be matched. In fact, Altosid® P35 is proven to provide residual control for at least 35 days— that's an extra week of mosquito control compared to other products in the industry. Read the complete Altosid® larvicides efficacy study below, and the see results for yourself.