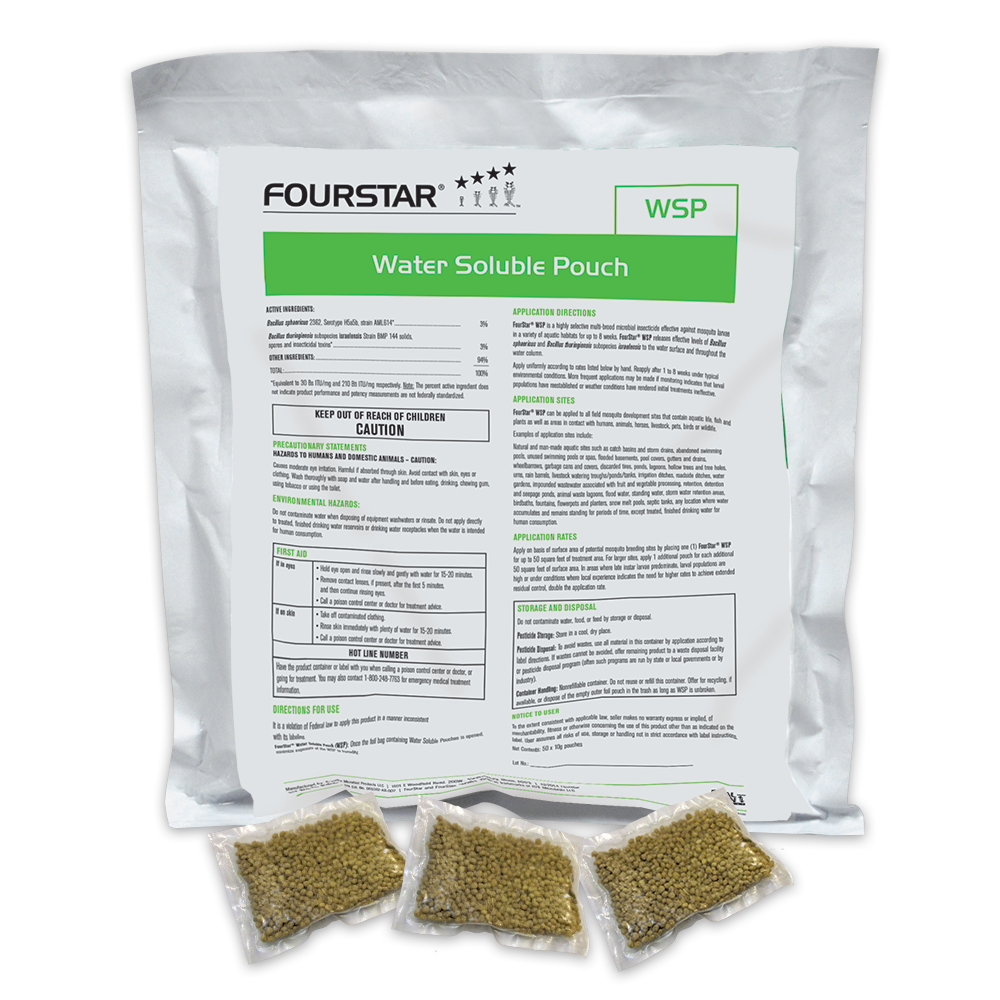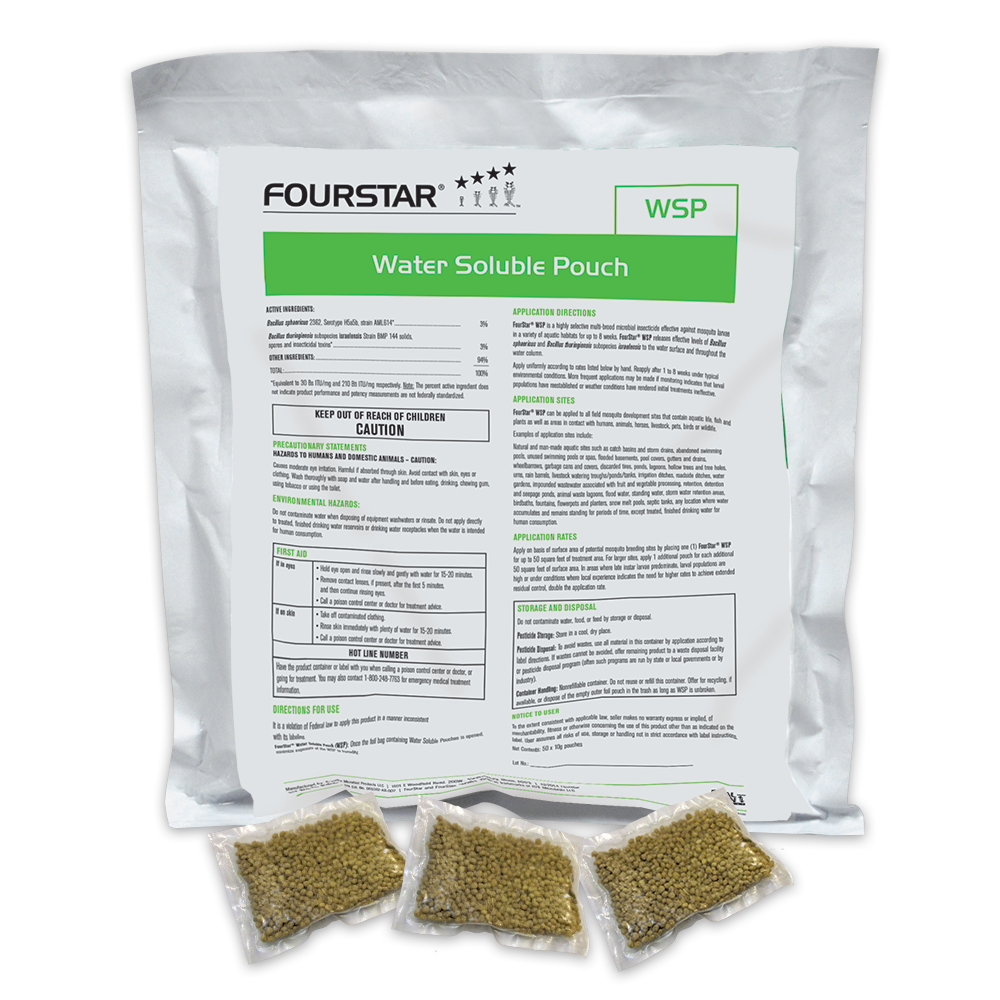 FourStar® WSP
FourStar® WSP is a microbial insecticide effective against mosquito larvae in a variety of aquatic habitats. It uses multi-brood granule technology and comes in an easy-to-apply water soluble pouch. FourStar® WSP can be hand-applied to all mosquito development sites that contain aquatic life, fish and plants, as well as areas in contact with humans, animals, horses, livestock, pets, birds or wildlife.
FourStar® WSP Features:
Consists of 3% Bti and 3% Bacillus sphaericus active ingredients
Delivers up to eight weeks of residual control
Provides multi-brood control
FourStar® WSP Benefits:
Ensures easy application by hand
Designed to release effective levels of the active ingredients at the surface and throughout the water column
Effective in a variety of water habitats
Application Rate:
Apply on basis of surface area of potential mosquito breeding sites by placing one FourStar® WSP pouch for up to 50 sq. ft. of treatment area.