Altosid® Larvicides Efficacy Study
Performance matters! Check out the Altosid® Larvicide Efficacy Study below.
---
PROVEN ALTOSID® LARVICIDES EFFICACY STUDIES
These graphs exemplify the larvicidal control obtained by using Altosid® products. These third-party studies were conducted by Entomology Consultants in a controlled environment where every treatment group was provided the same conditions. The test species was the Culex quinquefasciatus in a setting simulating a typical Culex spp. habitat.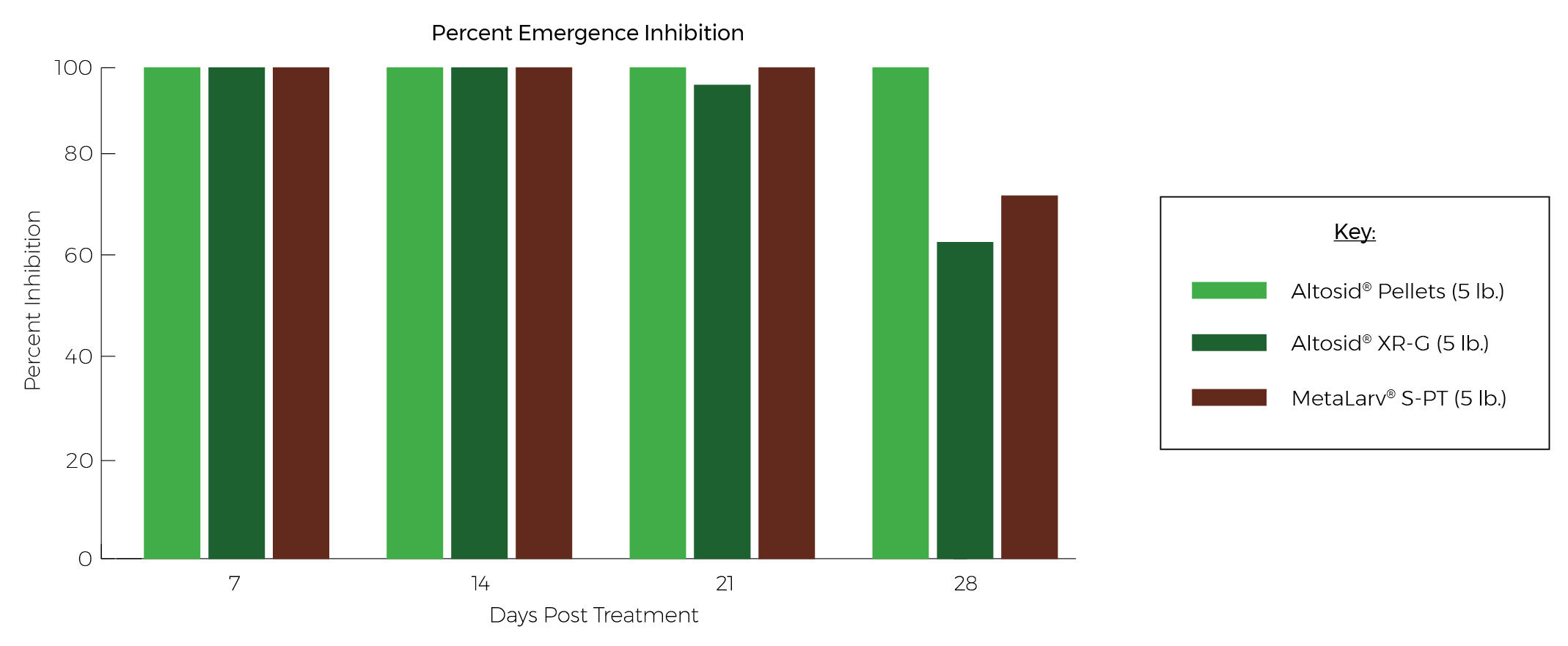 Data on file