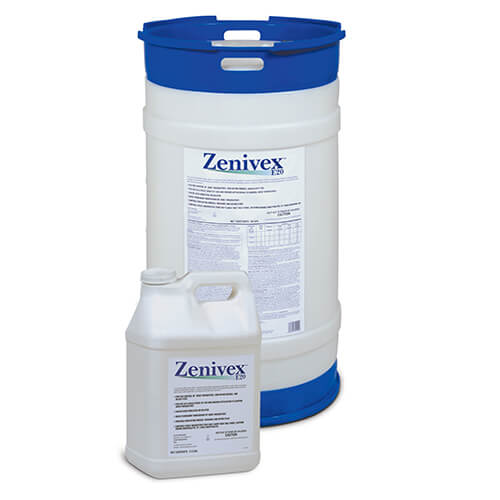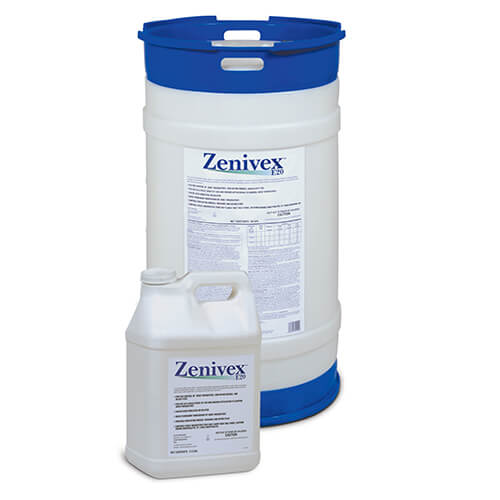 Zenivex® E20
NOW APPROVED FOR USE OVER AGRICULTURAL CROPS & PASTURELAND*
Zenivex® E20 is 20% Etofenprox by weight. It is an oil-based formulation for use in Ultra Low Volume application. Although it doesn't require dilution, it can be diluted with oil. The low odor formulation can be used in ground or aerial applications, requires no aquatic setbacks and is approved for use over crops in rural as well as urban settings.
Zenivex® E20 has a very low toxicity profile for mammals and birds, and its dried residues are easy on bee populations. In addition, Zenivex® E20 can be sprayed over cropland. It does not contain Piperonyl Butoxide (PBO), and the oil-based formulation can be used both neat and diluted.
*New York pending registration.
FEATURES:
Ideal for ULV applications, including urban areas
Versatile formulation can be used diluted or undiluted
Reduced-risk Etofenprox active ingredient
Mosquito control adulticide for quick knockdown